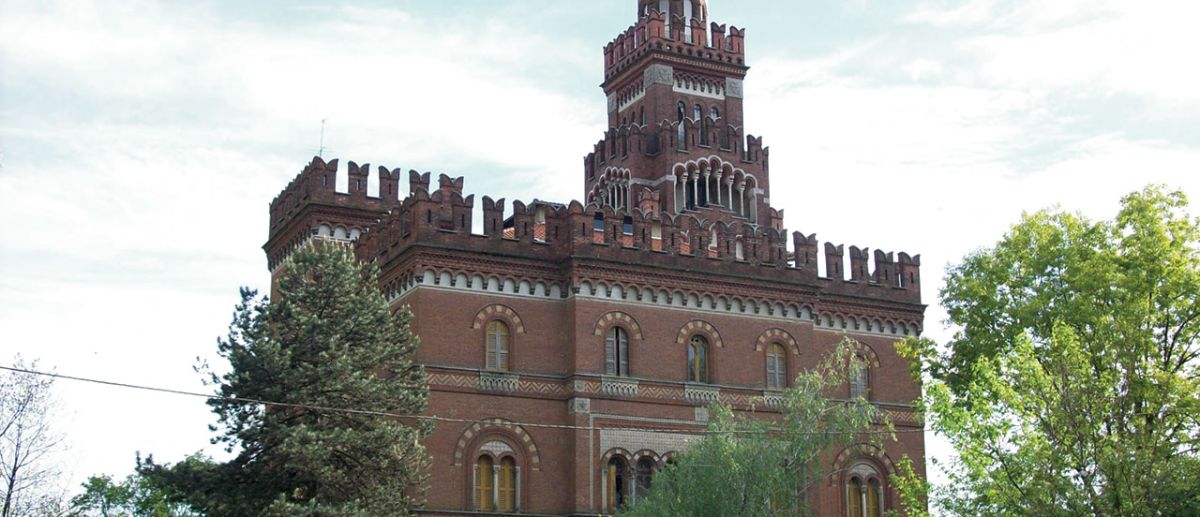 In the worker village of Crespi d'Adda there is a building as no one else. We are speaking about the Villa-castle. With the chimneys, the villa-castle of Crespi d'Adda is the most gaudy building of the worker village, because it stands out, above the country and it can be seen even from a long distance. Its importance is explained by the role that it playes: it is the business card of the worker village Crespi d'Adda.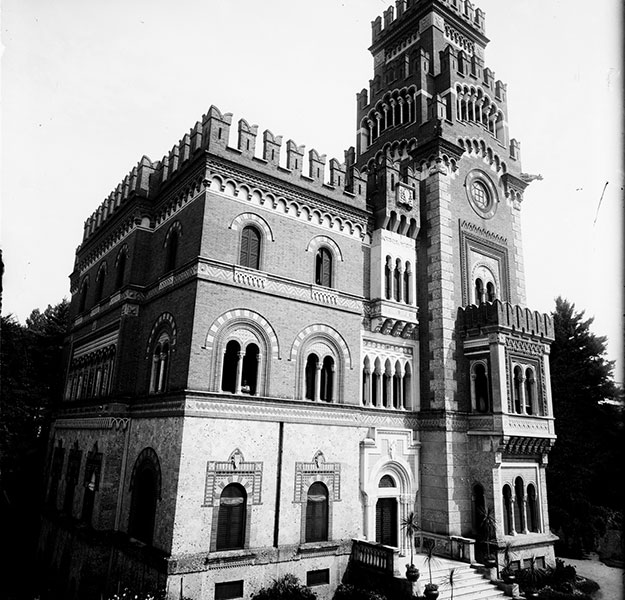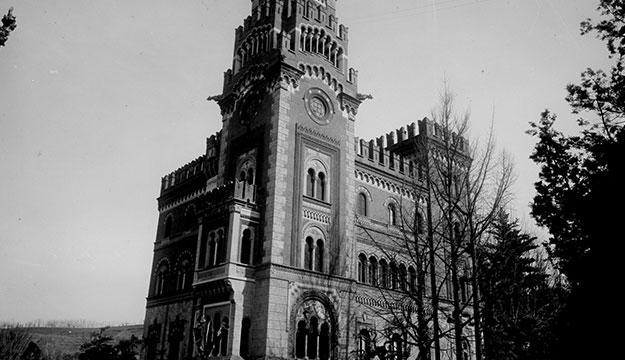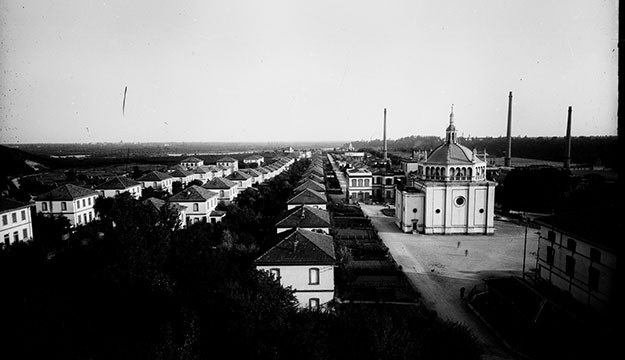 It seems to come from the Middle Age, but this is typical of an architectural style, of the XIX century, inspired by the revival of the past.

The project was assigned to Ernesto Pirovano. In order to realise a complete armony with the other parts of the worker village, he chose the brick as main material, used for the decorations on the other buildings. The exterior parts are richly decorated: mullioned windows, three-mullioned windows, little columns, windowssills, marble, cement, frescoes with coats of arms, capitals and mosaics, wrought iron and bronze elements.

Year of construction: 1893-1894. 20 months. Planner: architect Ernesto Pirovano, engineer Pietro Brunati.