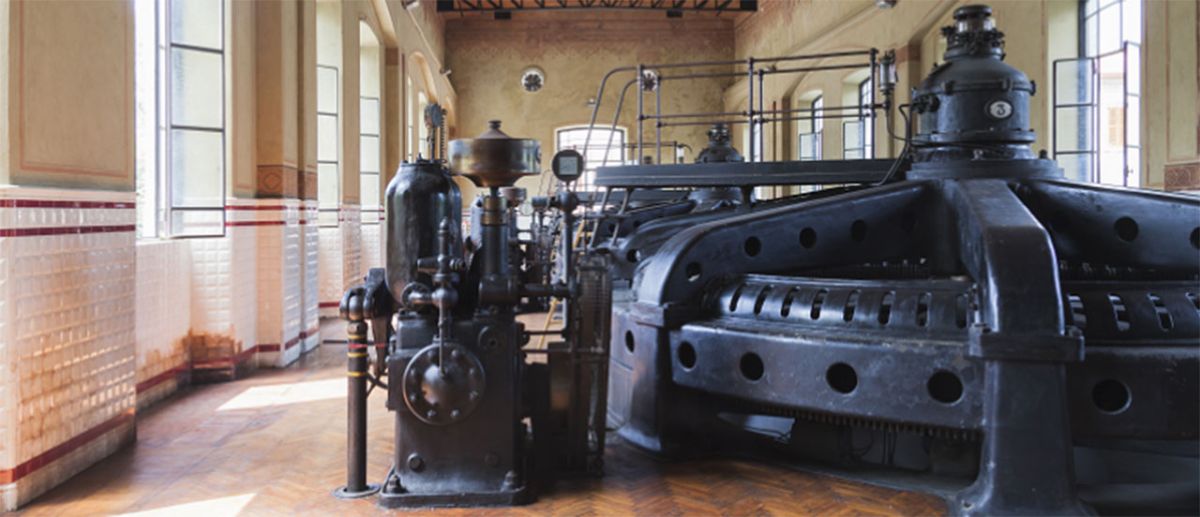 After the foundation of the factory, the hydro mechanic power plan of Crespi d'Adda is completed by one turbine, which plays the role to move the machine. The big room built to host the turbine is said "canapone" and it is one of the symbols of Crespi d'Adda.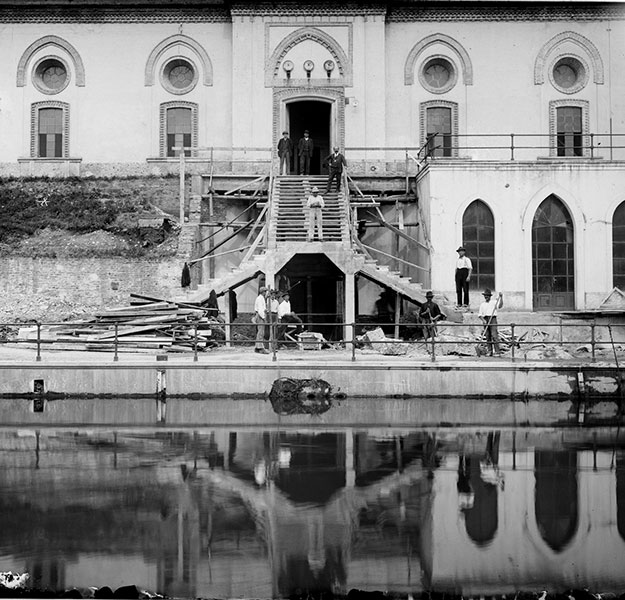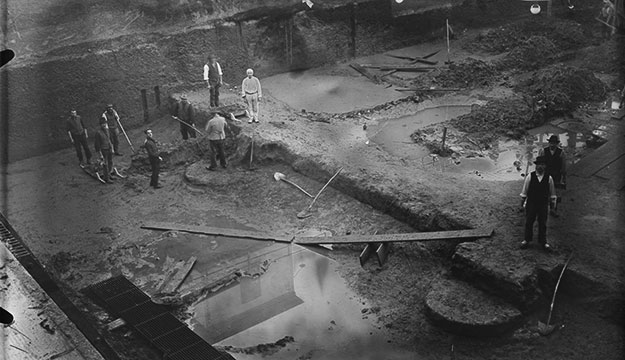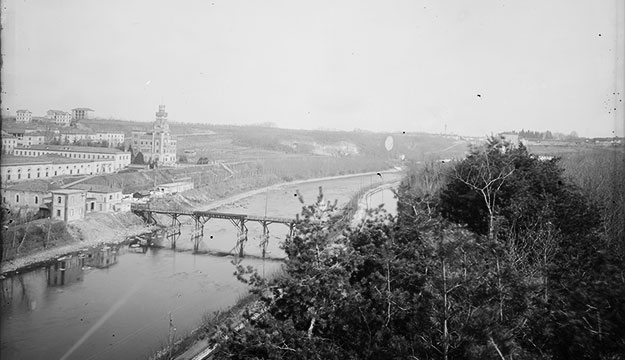 Cristoforo Benigno Crespi started the work to change the hydro mechanic power plant into a hydroelectric one. Works came to an end in 1909. The facade is realised in the conglomerate of Adda river, while inside there are three big black, iron made wheels. They are the alternators, joined by the turbines of Crespi d'Adda, the biggest ones in that time.

The power plant of Crespi d'Adda is not only a place where to work, but it's thought to be a pleasant place, even if it is a production area. We can see it in the tiles, in the parquet, in some details, like the lamps, the flower decorations, and the wonderful control console.

The power plant of Trezzo d'Adda is one of the most charming buildings on the Adda river. Placed in one of the bend of Adda river, directly after the outline of the castle, owned by the family Visconti: some parts of the external walls and the donjon are still there, well kept.

Cristoforo Benigno Crespi choosed Gaetano Moretti, to realise the power plant Taccani, asking him to imagine a building which could adapt to the landscape, with the remaining parts of the middle age castle, using a short and extended facade, so that it could be like the extension of the castle itself. He added some other elements, which were typical of this architecture, inspired to the Near East.
He adapts some elements of the Middle Age and elements that came from the German modernism.

Inside the highest central building is used to host the control system. On the left eleven spans and on the floor there are the alternators, which work thanks to the turbines, located under them. On the right further five spans, with the steam system, built to solve the lack of water from the river.